Gut Feelings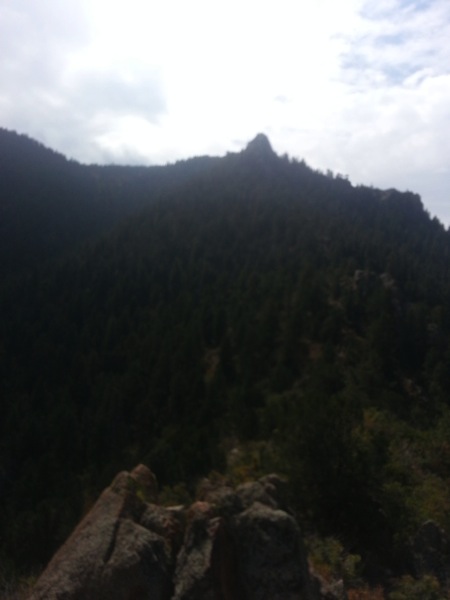 I was scaling the side of the mountain in leaps and bounds. And I mean that literally – like an excited puppy, I was pouncing from boulder to rock to tree trunk, swinging carelessly about as I went. My Resolution prior to embarking on the climb had, for some odd reason, reminded me of one particular book that I'd read while back in Pittsburgh, which led me to spontaneously invent a little game for myself: which path feels right to me now?
I was learning to follow my gut instinct.
---
Gut Feelings
Growing up, I'd always heard people speaking about "following their gut," but it never actually meant anything to me. I figured that it was just an empty expression, which I grouped into sayings like "follow your heart" and "to thine own self be true." Then, prior to my travels, I stumbled across that book, which finally brought the expression down to earth for me.
If you ever take time to study yourself while you're in the midst of intense emotions (or while trying to make a big decision), then you might begin to notice that your mind and your body interact in some unexpectedly interesting ways.
I had been studying myself pretty intensely in the months prior to leaving for my Journey of Fear, and the book helped to explain to me my findings. Now obviously, I can only speak for my own experiences. Everybody is different, but this is what I've observed in my own life – so perhaps you might find the same to be true for you, or perhaps not.
When a thought crosses my mind that I do not like – something that scares me, makes me uncomfortable, or simply is in opposition to what I truly want in life – I've noticed that I'll get a tight clenching feeling in the pit of my stomach.
I actually first noticed this sensation back in Columbus, OH, when I was in my Downward Spiral – probably because I felt it all the time back then. I still get this feeling today, though only whenever I let my mind dwell on negative topics, like debt or pain, or if I think about parts of my life that "aren't good enough" yet…or pretty much any time that I pick up a newspaper, really.
Alternatively, if I'm thinking about something that IS in line with what I truly desire – if I'm feeling hopeful, excited, and passionate about life and about the future – then I get a light, bubbly feeling in my stomach, and usually find myself involuntarily smiling.
The book that I read suggested that, whenever possible, you should always follow your gut by opting to pursue the ideas, actions and thoughts that lead to the light, happy feelings. And likewise, it suggested that any thoughts that lead to the bad feeling should either be put out of your mind or avoided.
The point that the book made was that this gut feeling system is actually your subconscious mind (or your higher self, or God – whatever you choose to call it) trying to direct you towards what you truly want most from life in each moment (the thought being that our conscious minds are pretty bad at steering us in the right direction, with pesky things like ego and FEAR always getting in the way) – and that by following the good gut feeling, and steering clear of ideas or actions that bring up the bad one, you will continuously inch closer and closer to the life that you truly, deep down, desire to live (there's obviously more to all of this, but this is pretty much the crux of the idea).
---
It's What Got Me Out Here
My own attempts to follow my gut feelings actually played a large part in how I ended up on that Colorado mountain to begin with. During my Walk Through the Graveyard, the thought of driving across the country had popped into my head – and it gave me the good feeling. It made me smile. Now obviously, many negative thoughts had entered into my mind between that moment and the day that I finally embarked (all of which gave me that gut-wrenching sensation when I dwelled on them). They came to me in the form of My Buts: But what about money? But what about the bears? But what will people think of me?
And, as the book suggested, I decided to temporarily put these thoughts out of my mind, and focused on the one thought that had given me the bubbly, excited sensation – the idea of going on a road trip.
---
With That in Mind
I continued my blissful climb up the mountainside, continuously following what my feelings were telling me. As long as I was excited and hopeful in the direction that I was going, I knew that I was heading towards what I truly desired. And, playing off of my last post and my refusal to force myself into anything that didn't feel right, if I found myself starting to feel the clenching sensation in my stomach, then I'd immediately take a moment to reevaluate whether I truly desired to keep climbing on, or if I wanted to turn back.
But like I said, I was having a blast.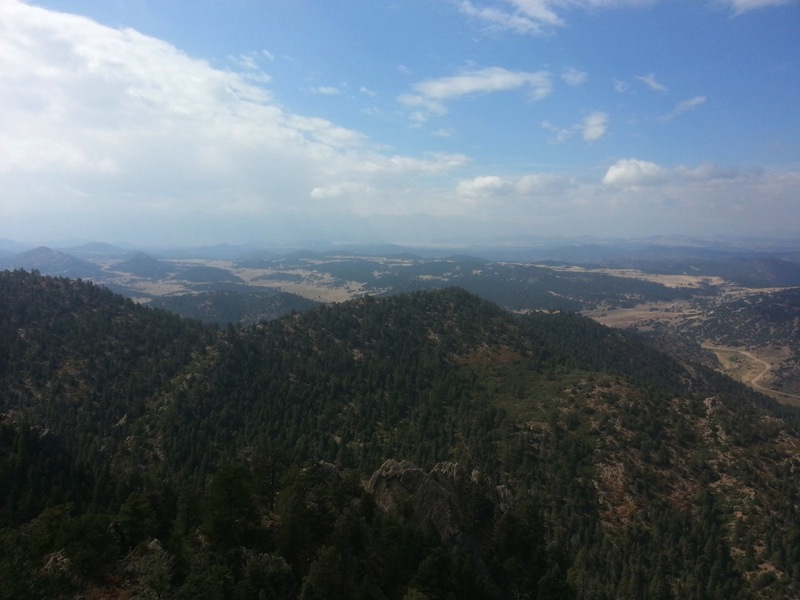 Every now and then, I'd find myself stopped at a crossroads, where I'd be met with a decision. Left or right; up the sheer rock face or down into the small crevasse; keep going forward or take a few steps back? And each time, I found that the idea of taking one path always gave me a better feeling than the idea of taking the other. Thus, I'd go with whichever one felt right to me – regardless of whether it was logically the "safer" path to take or not.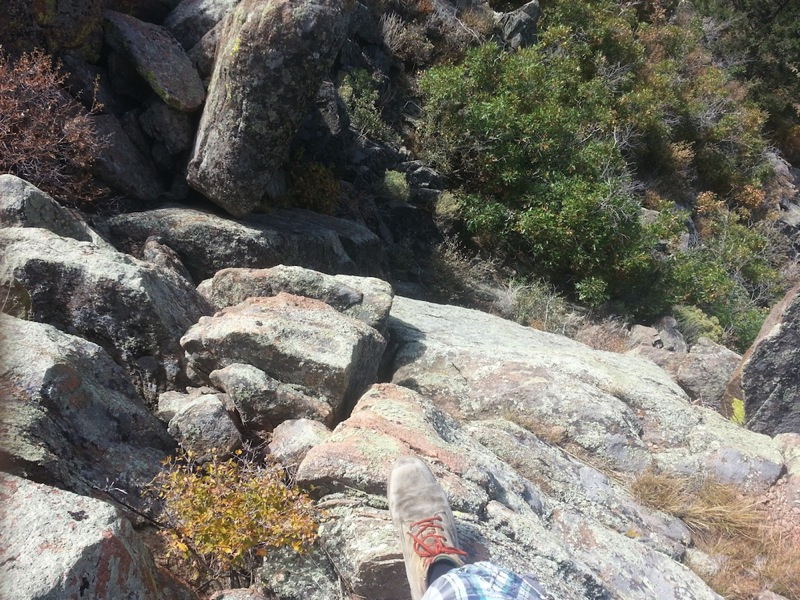 Now some might suggest that what I was engaging in was nothing more than foolish, youthful stupidity. But I would personally have to argue that my method seemed to have actually kept me safe and gotten me closer to where I want to be in life…
Primarily because I'M NOT DEAD.
Though, to be truthful, I did end up putting myself into at least one precarious position, that was particularly less than pleasant in the moments that I was experiencing it. But, as I would eventually find out, it was nothing more than my mind leading me to yet another important lesson on my fears, and how to deal with them.
As the book suggested, my subconscious mind was secretly guiding me towards what I wanted most from this life in that moment: answers.